Status:
Item 8: Cherub Tank (Sold Out)
Others Available / Limited Quantity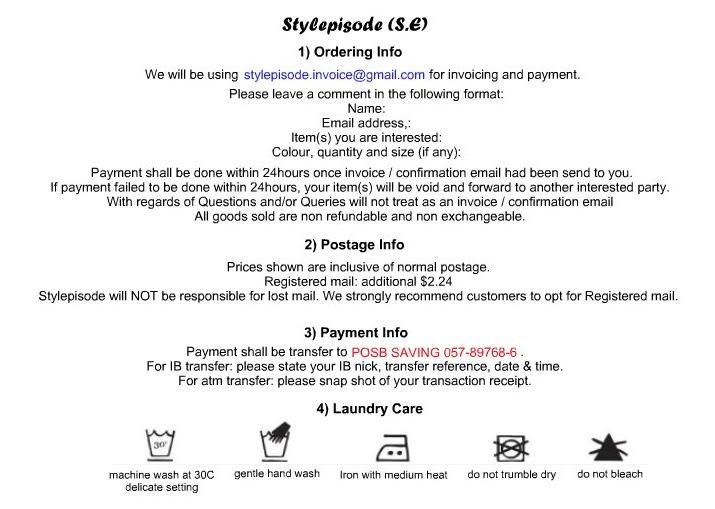 Model: Cheryl
UK 6/8
Height 158cm
Item 1: Dancing Wildflower

Status: Available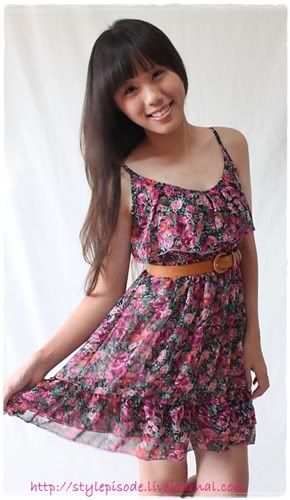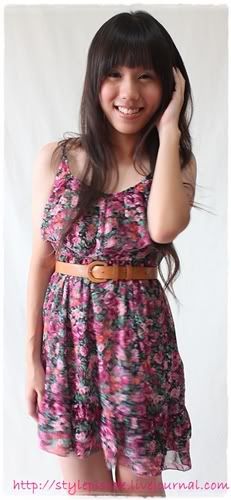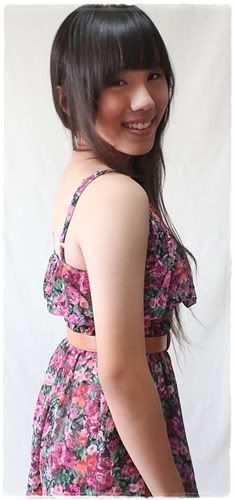 $27.50/- inclusive of normal mail
$29.74 - for registered mail

(Price shown does not include 5% discount for Mailing Listees
)
Perfect floral print for the summer season
Our model, Cheryl can't resist this piece too
Strap is adjustable. Stretchable.
(Belt not included)

Material: Soft chiffon with inner lining (Good quality)

Length: 30" to 32"
Ptp: 16" to 18"
Fit: UK 6 to 10
Item 2: Beach Fray Denim Shorts
Status: Available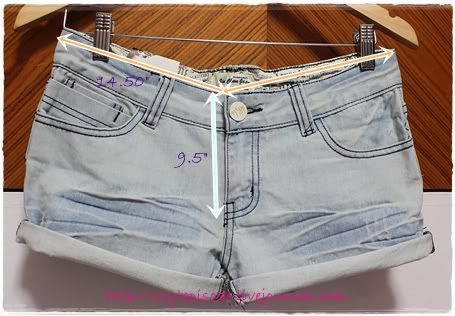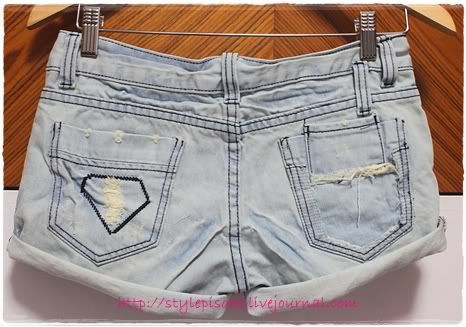 $26.00/- Inclusive of normal postage
$28.24/- for registered mail


(Price shown does not include 5% discount for Mailing Listees

)



A must have for this summer season.
Perfect for the beach or to town by pairing it a with boots for an edgier look

Material: Denim (Good quality)

Length:11"
Waist: 14.50"
Fit: Levis 24 & 25
Item 3: White Grecian top

Status: Available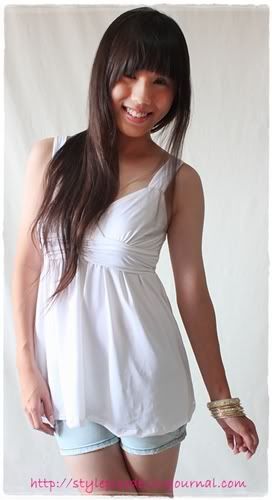 $25.00/- Inclusive of normal postage
$27.24/- for registered mail


(Price shown does not include 5% discount for Mailing Listees)



A definitely must have feminine piece
All of us could not resist this piece.
Extremely comfortable material.
Stretchable.

Material: Lycra (Non Sheer)

Length: 24.50"
Ptp: 17.50" (Max)
Fit: UK 6 to 10
(Cheryl is wearing Beach Fray Denim Short)
Item 4: Embroidery Denim Shirt DressStatus: Available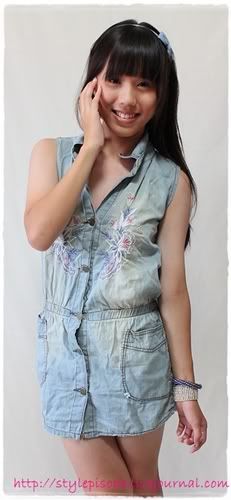 $28.
00/- Inclusive of normal postage
$30.24/- for registered mail

(Price shown does not include 5% discount for Mailing Listees
)
Lovely piece perfect for weekend out
Excellent material with intricate embroidery print on the dress
Material: Denim
Length: 31"
Ptp: 17.50"
Fit: UK 6 to 10



Item 5: My Boyfriend Shirt
Colours Available: White or Pastel Blue
(Please state your desire colours)

Status: Available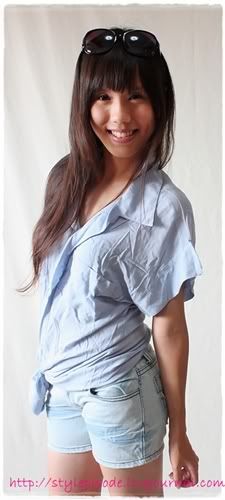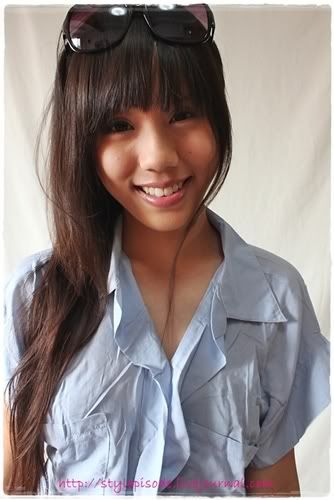 $26.00/- Inclusive of normal postage
$28.24/- for registered mail


(Price shown does not include 5% discount for Mailing Listees

)



This basic casual piece is a must have.
Perfect for this summer season.
Extremely comfortable and light weight
2 front pocket.
(Recommend to wear with tube /spag)

Material: Soft Cotton
Length: 26.50"
Ptp: 19.50"
Fit: UK 6 to 10

(Cheryl is wearing Beach Fray Denim Short)



Item 6: Vintage Romper
Colours Available: Grey only

Status: Available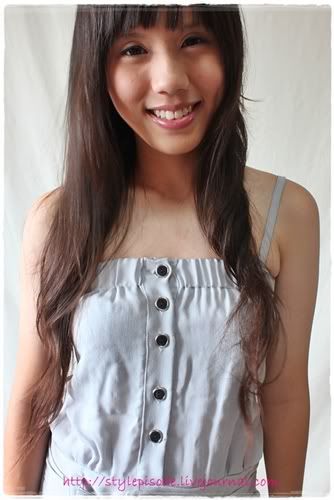 $26.50/- Inclusive of normal postage
$28.74/- for registered mail


(Price shown does not include 5% discount for Mailing Listees

)



This season must have
Hollywood celebrities- Dakota Fanning also love wearing romper on her night out
Excellent material and non sheer.
Stretchable. Smocked back. Side pocket. Attached ribbon sash

Length: 26"
Ptp: 12" to 19"
Fit: UK 6 to 10



Item 7: Sunshine Daisy Toga

Status: Available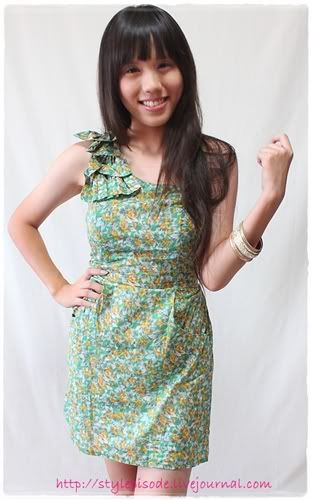 $27.50/- Inclusive of normal postage
$29.74/- for registered mail


(Price shown does not include 5% discount for Mailing Listees

)



Lovely prints of yellow and green.
Resemblance summer hues.
The toga cutout make it an edgier summer outfit.
Smocked waist. Side pocket

Material: Good quality cotton

Length: 31"
Ptp: Up to 16"
Fit: UK 6 to 10 (small)



Item 8: Cherub Tank

Status: Sold Out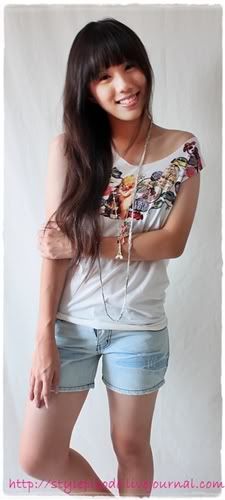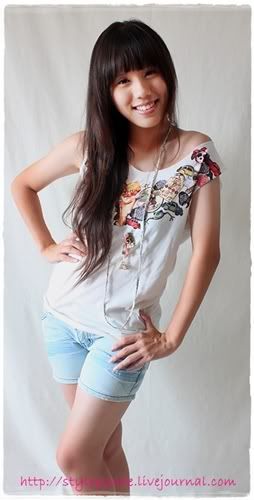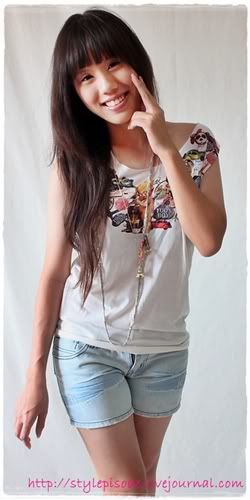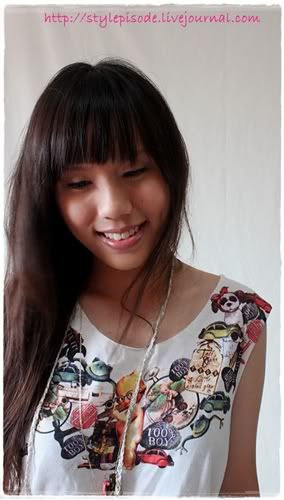 $25.00/- Inclusive of normal postage
$27.24/- for registered mail


(Price shown does not include 5% discount for Mailing Listees

)



Instead of usual floral we have this cherub prints!!
A definitely must have tank top
All of us could not resist this piece
Gorgeous prints with comfortable material.

Material: Cotton

Length: 27"
Ptp: 17"
Fit: UK 6 to 10

(Cheryl is wearing Beach Fray Denim Short)



Item 9: Lady Angelic

Status: Available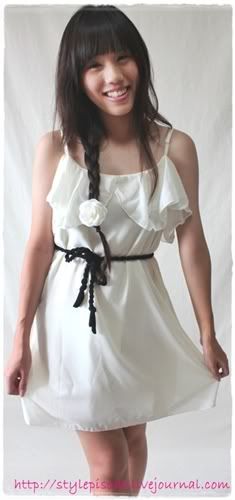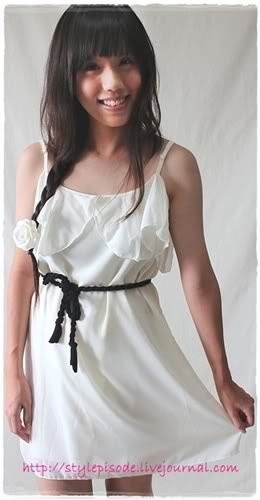 $29.00/- Inclusive of normal postage
$31.24/- for registered mail


(Price shown does not include 5% discount for Mailing Listees

)



A wow factor dress
Perfect for dates or girls get together day.
Nude undergarment is advised.
Stretchable. Adjustable strap. Inner lining sew.
Come with black braided belt.

Material: Soft Cotton (Good quality)

Length: 32" to 35"
Ptp: 16.50"
Fit: UK 6 to 10



Item 10: Wunderlust
Colours Available: Pastel mint green or pastel yellow
(Please state your desire colours)

Status: Available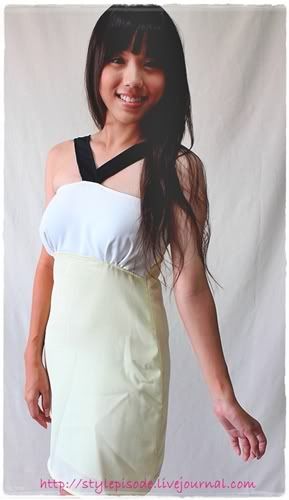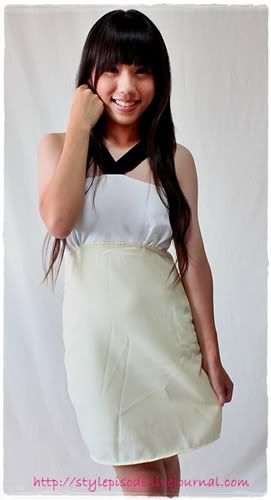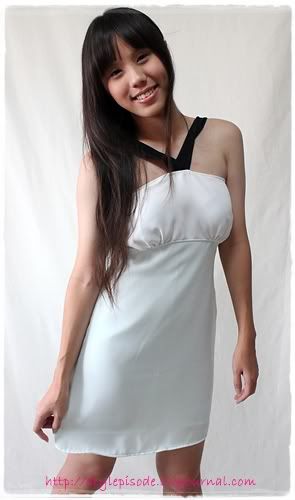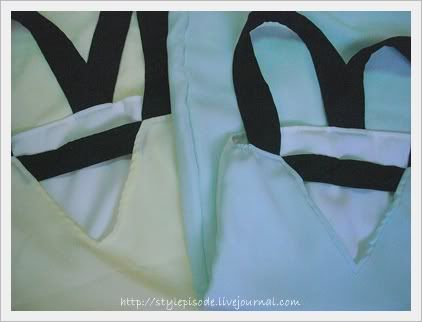 (Actual colour)

$27.50/- Inclusive of normal postage
$29.74/- for registered mail


(Price shown does not include 5% discount for Mailing Listees

)



This dress spell " Pretty"
A lovely blend of summer hues
Low back. Stretchable at PTP. Side Zip.

Material: Good quality, non sheer

Length: 33"
Ptp: 16.50" (max)
Fit: UK 6 to 10



Item 11: Romantic Date in Lilac

Status: Available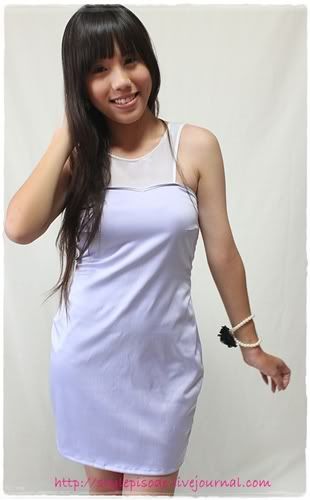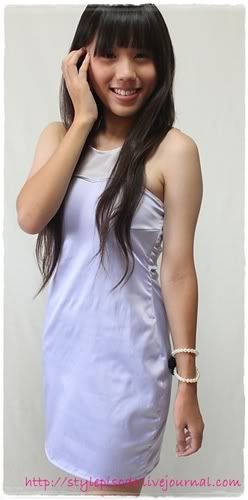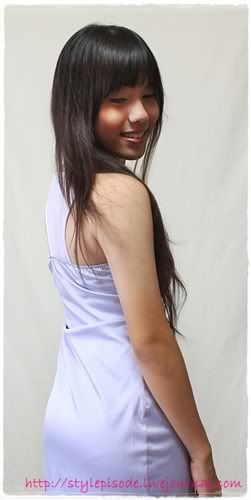 $28.50/- Inclusive of normal postage
$30.74/- for registered mail


(Price shown does not include 5% discount for Mailing Listees

)



Sophisticated dress inspired by ASOS.
The colour are so spring/season hue
Definitely a keeper!
Stretchable at PTP. Size Zip. Inner lining sew.

Material: Good quality

Length: 32"
Ptp: 16.5" (max)
Fit: UK 6 to 10



Item 12: Ruffle Spring

Status: Available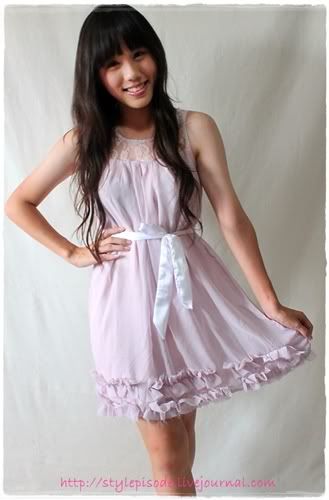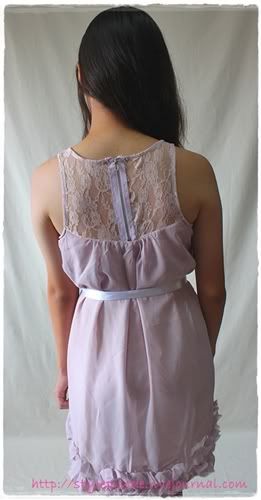 $30.00/- Inclusive of normal postage
$32.24/- for registered mail


(Price shown does not include 5% discount for Mailing Listees

)



Definitely a keeper!
Intricate lace as well as ruffle on the dress
Non-sheer
Inner lining sew.
(Sash not included)

Material: Chiffon

Length: 32.50"
Ptp: 16"
Fit: UK 6 to 10


Item 13: Ruffles Workdress
Colours Available: White Only

Status: Available




$30.00/- Inclusive of normal postage
$32.24/- for registered mail


(Price shown does not include 5% discount for Mailing Listees

)




All ladies have to own a workdress
Perfect for work and night out too.
Ruffles at the bottom.
Excellent material.

Material: Cotton

Length: 33.50"
Ptp: 16"
Fit: UK 6 to 10


~Thanks you for viewing <3 <3~


Loves,
Stylepisode